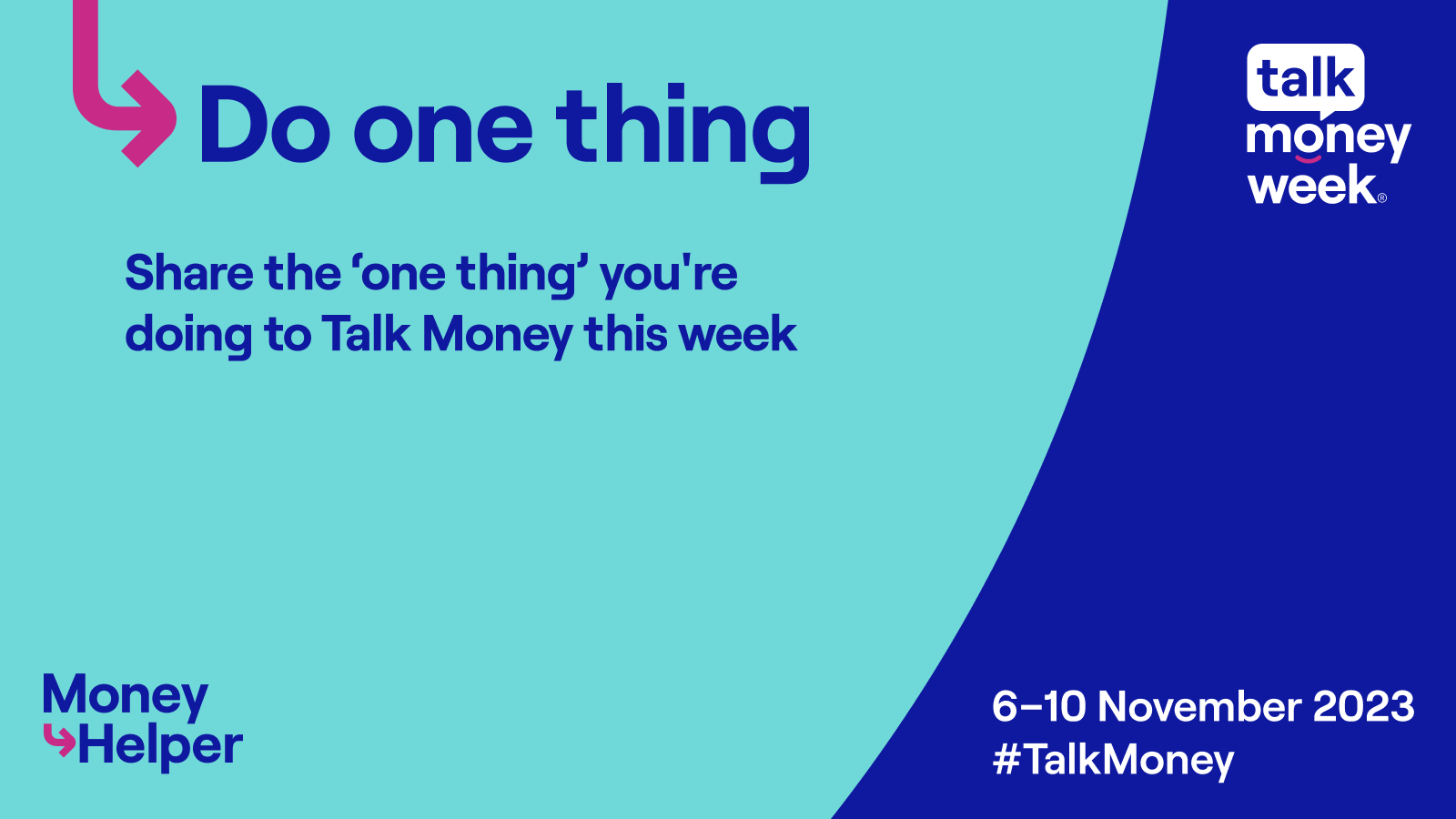 Talk Money Week
This week Thorntons Wealth is supporting #TalkMoney Week, designed to get us all talking more about the pennies in our pocket, our thoughts and feelings around money, and how and where to get help if and when you need it.
Quite often, it's just saying the words out loud that's the hardest part. So, we're asking you to Do One Thing to help take the first step: check the cost of living guides available on the MoneyHelper website.
Research shows that people who talk about money:
make better and less risky financial decisions
have stronger personal relationships
help their children form good lifetime money habits
feel less stressed or anxious and more in control
 Building money conversations into our everyday lives also helps us build financial confidence and resilience to face whatever the future throws at us.
This information has been prepared using all reasonable care. It is not guaranteed as to its accuracy, and it is published solely for information purposes. Our opinions are subject to change without notice and we are not under any obligation to update or keep this information current. It is not to be construed as a solicitation and does not in any way constitute advice.
Share this Post